Indian cuisine offers a wide array of healthy and delicious breakfast options. Here are ten healthy Indian breakfast ideas:
Poha: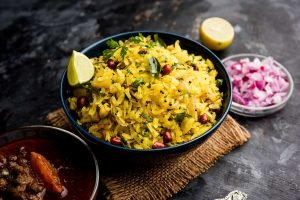 Poha is flattened rice cooked with spices, turmeric, and topped with peanuts, fresh coriander, and lemon juice. It's a light and nutritious breakfast option.
Upma:
Upma is made from semolina (sooji) and cooked with mustard seeds, curry leaves, and various vegetables. It's a quick and filling breakfast.
Idli with Sambar and Coconut Chutney: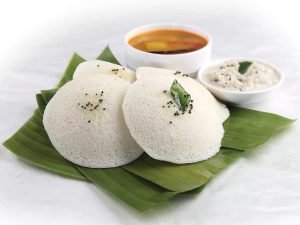 Idli is a steamed rice cake that's soft and easily digestible. It's often served with sambar (a lentil-based vegetable stew) and coconut chutney.
Dosa with Sambhar and Coconut Chutney: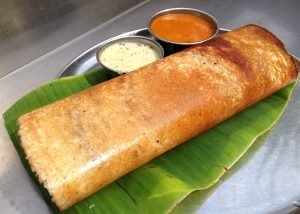 Dosa is a fermented rice and lentil crepe that's crisp and delicious. It's served with sambar and coconut chutney, making it a nutritious option.
Sprouts Chaat: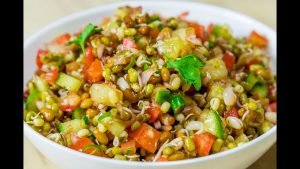 A healthy and crunchy mix of sprouted lentils, finely chopped vegetables, and spices, topped with a drizzle of lemon juice. It's a great source of protein and fiber.
Vegetable Paratha: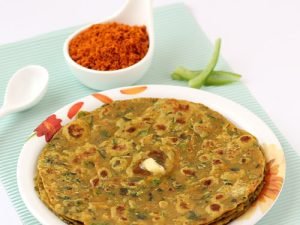 Whole wheat flatbreads stuffed with a mixture of grated vegetables and spices. They can be served with yogurt or a chutney.
Muesli with Yogurt:
A modern twist on breakfast, muesli mixed with yogurt and topped with fresh fruits and honey. It's a nutritious and quick option.
Dhokla:
Dhokla is a steamed fermented rice and chickpea flour cake that is usually served with green chutney. It's a light and flavorful breakfast.
Besan Chilla: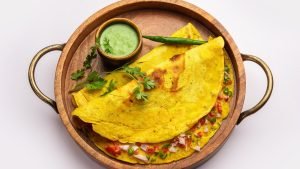 Besan chilla is a savory pancake made from gram flour (besan) and various spices. It's a great source of protein and can be filled with vegetables.
Ragi Porridge: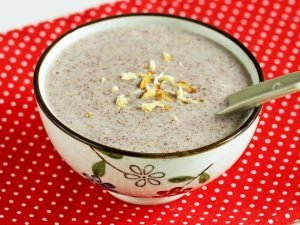 Ragi (finger millet) is a highly nutritious grain. Cook ragi flour with water or milk, and sweeten it with jaggery or honey. It's rich in calcium and iron.
Remember to tailor these breakfast options to your taste preferences and dietary requirements. Indian cuisine provides a diverse range of healthy breakfast choices, and you can experiment with different ingredients and flavors.