Kim Jong Un one of the most powerful politician. Making the headlines now a days counting on his own breath. The current leader of the Democratic People's Republic of Korea since December 2011. Made news around of being sick and undergoing cardiovascular surgery, since then he is never seen around.
The 36 year old politician couldn't even make it to his late grandfather's birthday celebration on April 15 this year – an event the whole North Korea celebrated and never misses upon. Since then numerous speculations surfacing all over the place. Where some beleives ' He is no more'. His father died of same condition 2011, also his chain smoking habit and increase in weight indicated towards the matter.
Some still says " it is not possible and he is absolutely well". The only news shared is that he is in a vegetative state. Hence the idea of his absence over a week is described. It is said that his sister Kim Yo Jong who is the Defacto chief will take over, the military will keep her in power.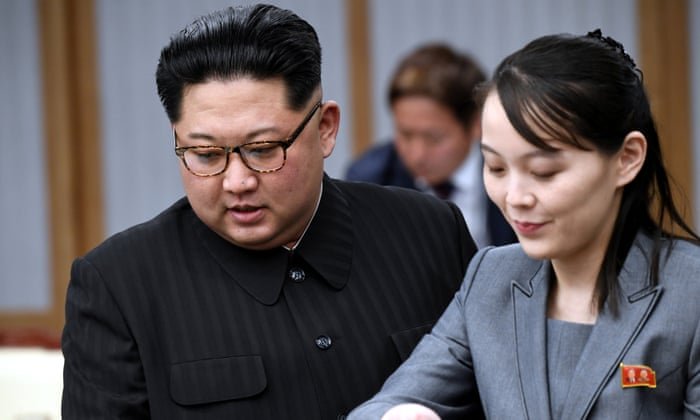 News coming from South Korea says the young dictator is ' Alive and Well'.
The satellite images shows a train parked at a station. Specially reserved for Kim family supporting the idea that the young dictator enjoying moments while residing in a resort in Wonsan from last two weeks by US based think tank 38 North. Report coming from the urgent meeting held by the 1st committee says that if within 7 to 10 days he doesn't make a public appearance the news will be taken true.
However with all speculations and tensions mounting around, the confirmation health still stands unclear amidst arising rumors.
North Korean state media says Kim Jong-un opened a fertilizer plant on friday 2nd may 2020. he has appeared in public for the first time in 20 days. Link below – https://twitter.com/ANI/status/1256499086557151233?s=09 . Now as per Korean Central News Agency (KCNA), "Mr Kim was accompanied by several senior North Korean officials, including his sister Kim Yo-jong. The North Korean leader cut a ribbon at a ceremony at the plant, in a region of Pyongyang. People who were attending the event "burst into thunderous cheers of 'hurrah!'. For the Supreme Leader who is commanding the all-people general march for accomplishing the great cause of prosperity".