Sunny Leone donated 10000 meals to migrant workers :
In this pandemic situation, everybody is doing their part to fight with Corona and help the people in need. Recently actress Sunny Leone has joined hands with PETA ( people for the Ethical treatment of animal)  to feed 10,000 migrant workers. Sunny Leone donated 10,000 meals to migrant workers.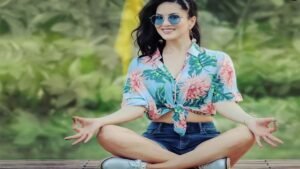 She says, " we are facing a crisis, but together with compassion and solidarity we will come out ahead. I am delighted to join hands with PETA India again… This time to get protein packed vegan meals to 1,000 in need.
In 2016, Sunny Leone was named PETA India's person of the year. Previously she was started in the organisations campaign in support of dog and cat adoption, vegan fashion, vegetarian eating, and sterilization.
She also added, " let's take the height to  #covid19. It's time to get vaccinated!! Vaccinate yourself and your loved ones to give everyone especially the front line warriors of fighting chance against the pandemic!!
Aslo Read : Dragon Shouts And Dragon Slayer Bolts (ROE)