Bugatti Chiron Super Sport 300 :-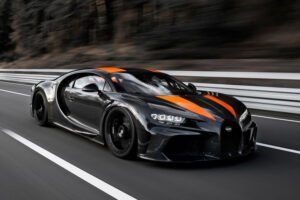 Top 3 Fastest Cars In The World
Bugatti proudly presents the Chiron Super Sport 300+. Limited to 30 units, this very special edition of the Chiron is visually and technically inspired by the record-breaking vehicle. Chiron Super Sport 300+ optimized for extremely high speed performance. The perfect balance between low drag and down force improves performance and stability, speeds over 420 km/h.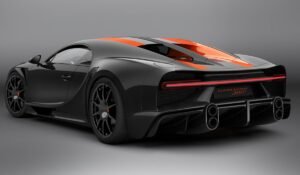 Specifications :-
Manufacturer – Bugatti Automobiles S.A.S
Engine – 8.0 liter quad- turbocharged
Production – 2016
Assembly – France
Designer – Achim Anscheidt
Class – Sports Car
Body Style – 2 door coupe
Layout – Mid- engine, all wheel drive
Power Output – 1,500 PS
Transmission – 7 Speed dual – clutch.
Koenigsegg Jesko Absolut :-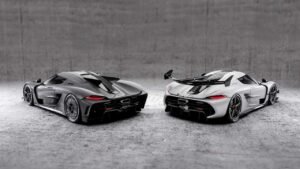 Top 3 Fastest Cars In The World
Koenigsegg Jesko ever made and the company will never endeavour to make a faster series production road car- ever. Every surface element on the Jesko Absolut has been purposefully constructed and to reduce drag or surrounding turbulence around the car while increasing high – speed stability. The automobile is named after Jesko Von Koenigsegg, the father of Christan Von Koenigsegg.
Specifications :-
Class – Sports Car
Body Style – 2 door targa top
Layout – Rear Mid- Engine, rear- wheel- driver
Engine – 5.0 L twin- turbocharged V 8
Power Output – 955 KW (normal gasoline)
Transmission – 9 speed multi- clutch
Wheel base – 2700 mm
Length – 4,610 mm
Width – 2,030 mm
Height – 1,210 mm
Cylinder – 4 valves per cylinder
Transmission – Light Speed Transmission
Devel Sixteen :-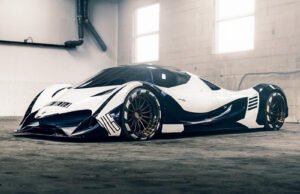 Top 3 Fastest Cars In The World
Wow that's the car everyone is waiting for. It's been driving the auto industry crazy. Devel Sixteen prototype debuted in 2013. Now I can say according to the sources Devel Sixteen break all top speed world records. This is the best car in the world.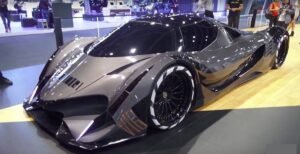 Specifications :-
Maker – Devel
Model – Sixteen
Engine – V16, Bullet Engine
Horsepower – 5007
Top Speed – 310 kmph to 500 kmph
Price – $ 1.8 million
Car Segment – Supercar
Size – Mid-size
Year – 2018
Expected Price for India – 4000,00,000
Engine Displacement – 12300cc
Maximum Power – 5007HP
Maximum Torque – 5090NM
Awesome looks
Powerful Engine
Body type – Coupe
Fuel type – Petrol
No. Of Cylinders – 16