Yes, she did it again. The actress posted a reel, wherein she was wearing a dress made from razors. Yes, you read that right.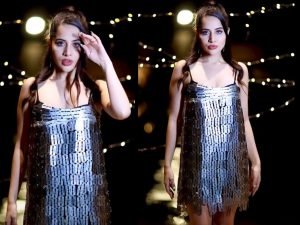 As you all can see in the picture. The dress is made with razor blades. It looks like a metallic dress but it's too dangerous to wear dress like that. And this is not the first time she did something like this.
In the past event, she has been seen in many crazy attires. Urfi is a television actress. She is notable for her uncommon dressing sense. Some of her dresses as so weird and bold. For her outfits and different experiments with styles and criticism.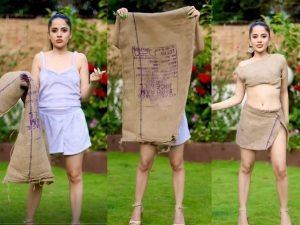 Reacting to those who troll her, she said " everyone likes to dress up, put on makeup and look their best. Whatever I do, I do for myself because all of us want to look good. And if people get provoked by a dress, then there is a problem there… They need help!"
Nowadays, everyone wants to be famous. In the fashion and entertainment industry, it's is very common to wear a dresses like this . So many actor, actresses are doing nude photoshoot, posting bikini photos in social media. Only to get attention and popularity. Urfi is doing the same, who are we to judge. It's her body after all, her life her choice…
Also read – 5 Best Red Carpet Looks of Cannes 2022