Education Ministers of India
India had Ministry of Education since independence – 1947. But, in 1985 shree Rajeev Gandhi government decided to change its name to Ministry of Human Resource Development (MHRD) to The Ministry of Education (MoE).
Ministry of Education responsible for Formulating the National Policy on Education. It Planned development, including expanding access and improving quality of the educational institutions throughout the country.
Including in the regions where people do not have easy access to education. Also have to pay special attention to disadvantaged groups.
Groups like the poor, females and the minoritiesprovide financial help in the form of scholarships, loan subsidy, etc.
To deserving students from deprived sections of the society. Also it's responsible for Encouraging international cooperation in the field of education.
Including working closely with the UNESCO and foreign governments as well as Universities, to enhance the educational opportunities in the country.
The Ministry of Educationdivided into two departments:
1.) The Department of School Education and Literacy, which deals with primary, secondary and higher secondary education, adult education and literacy.
2.) The Department of Higher Education, which deals with a university education, technical education, scholarship, etc.
Currently, the education minister is Ramesh Pokhriyal 'Nishank', a member of the Council of Ministers. And Deputy Minister is Sanjay Shamrao Dhotre.
They are responsible to reporting to Cabinet Minister. The Headquarter of MoE is ShastriBhawan, Dr. Rajendra Prasad Road, New Delhi.
Here's let's see who are the ministers in different states and what they do.
Minister of Education India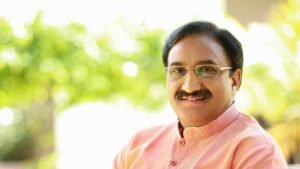 Currently, the education minister is Ramesh Pokhriyal.  Ramesh Pokhriyal known by "Nishank". He was the 5th Chief Minister of Uttarakhand from 2009 to 2011.
He was member of 16th Lok Sabha and chairperson, Committee on Government Assurances.
Ramesh Pokhriyal started his career as a teacher in Rashtriya Swayam sevak Sangh-affiliated Saraswati Shishu Mandir.
He was first elected to public office in the erstwhile undivided Uttar Pradesh as a member of the Uttar Pradesh Legislative Assembly.
In 2019, after being appointed as the MoE Minister, Ramesh Pokhriyal issued a directive saying that, all the files and note sheets forwarded to him must be in Hindi.
This created controversy with ministry officials. In 2014, Ramesh Pokhriyal caused a controversy when he made a statement in the parliament claiming that astrology should be promoted.
He said "Astrology is the biggest science. It is in fact above science. We should promote it". Ramesh Pokhriyal is an amazing writer too.
He has written novels, stories and poems. He has authored 44 books in Hindi, some of which have been translated to English as well as other Indian languages.
Education Minister of Delhi :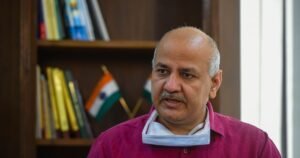 Manish Sisodiya is current education minister of Delhi. He has been the Deputy Chief Minister of Delhi since February 2015. Manish Sisodia is a journalist by profession.
Worked with Zee News and All India Radio He is also an elected MLA from Patparganj constituency. In Government of NCT of Delhi.
With education department he holds the portfolios of Finance, Planning, Excise, GST, Vigilance, Services, Tourism, Land & Building, Art, and Culture & Language.
Manish Sisodia was one of the key founding members of the AamAadmi Party (AAP). He became a member of its Political Affairs Committee.
When the AAP got the chair of Delhi, Manish Sisodia decided to bring in radical reforms to the ailing public education system.
According to media Under Manish's Leadership, near about 54 new school, many classroom, Functional toilets with separate blocks for boys and girls were built.
In 2017, Manish Sisodia received the "Finest Education Minister" award.
Tamil nadu Education Minister
K.A. Sengottaiyan is currently working as education minister in Tamilnadu. He also served as the party presidium chairman of the All India Anna Dravida Munnetra Kazhagam.
He is an incumbent Member of the Legislative Assembly of Tamil Nadu from Gobichettipalayam constituency in Erode district.
K. A. Sengottaiyan was the Transport Minister during the first term of Jayalalithaa Cabinet from 1991-1996. He was again the Minister of Agriculture until November 2011.
Later in July 2011 to Nov 2012 he was the Minister for Information and Technology. After being appointed as Education Minister of Tamilnadu he respond well to the New National Education Policy (NEP) after a detailed discussion with Chief Minister K Palaniswami.
Education Minister of Gujarat
70 years old Mr. Bhupendrasinh Chudasama is currently Minister of Revenue, Education, Higher and Technical Education and Law and Parliamentary Affairs department in the Second Vijay Rupani cabinet.
Bhupendrasinh Chudasamais an Indian politician. He is a Member of Legislative assembly of Gujarat Legislative Assembly, representing Dholka Vidhan Sabha constituency as a member of the BJP.  He given a good impetus to schemes like mid-day meal, BetiPadhaoBetiBachao, SarvaShikshaAbhyan etc. in Gujarat.
Education Minister of West Bengal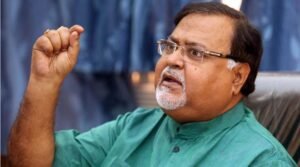 Presently, the Minister for Education and Minister of Parliamentary Affairs of the Government of West Bengal is Partha Chatterjee (An MBA, lawyer and doctor). Partha Chatterjee was born in Calcuttaon6 October 1952).
His alma mater is Ramakrishna Mission Vidyalaya, Narendrapur. And then Asutosh College, where he studied economics. He holds a post-graduate degree in business administration, Lawyer and Doctor.
In 2011, the then state commerce and industries minister Chatterjee appeared for the PhD entrance test at North Bengal University. The TMC leader, who holds an MBA degree, was among 43 candidates who appeared for the test.
He submitted his 237-page research work to North Bengal University's Department of Economics. Chatterjee studied in University of Calcutta from where he completed his graduation with an honours degree in Economics.
Partha Chatterjee also worked as a HR professional with Andrew Yule. In 2001 he was elected as an MLA from Behala Paschim.
He was nominated as deputy leader of the house in 2011. In 2016After the Assembly election. He became the Minister-in-Charge of Higher Education and School Education Department, West Bengal Government.