India's Fight Against COVID-19 Has Been People Driven Prime Minister Modi Praises The Nation –
In India it is the people who are fighting the Corona Crisis, along with the people the government and the Administration are fighting as well. We all know India is a developing country. The path of development is fighting a decisive battle against poverty. This is the only way to fight against COVID-19. Each and every person in India is a soldier in this battle. At this time the whole world is trying to extricate itself from the clutches if this pandemic.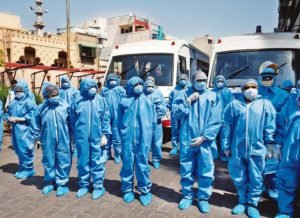 Today at each and every place in neighborhood people have come forward to help each other. From food for the underprivileged, arranging rations, ensuring lockdown, arrangements in hospitals to manufacturing medical equipments. The entire country is coming together in same direction to fight COVID-19 pandemic.
Everyone is Fighting: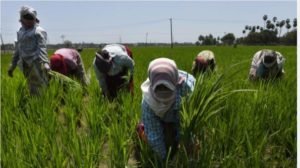 Our farmer brothers' are toiling day and night to make sure that no one in the country goes to bed hungry. Everyone is putting up a fight as their capacity and ability. Some people are waiving of rent, some of them depositing their entire amounts received through prizes and pensions in PM CARES FUND. There are some people donating vegetables from their farm's. Others are feeding a multitude of the underprivileged, some people are making masks at home and distributing them. Our construction workers are white washing and painting schools meant for their quarantine stay.
In India we always share and care for others. The feeling of helping others during this Crisis is priceless. This emotion takes the form of inner strength in India's fight against CORONA. This is the action making it people driven in every sense of the term.
There are innumerable examples like –
People giving up their gas subsidy, lakhs of senior citizen leaving Railway subsidy, leading the swachcha Bharat Abhiyan or getting toilets constructed at their homes etc. It has inspired us to do something good for the country.
India's Digital Platform :
Now the government has come up with a Digital Platform it's called COVID WARRIORS .      Link –https://covidwarriors.gov.in/ . The government has linked volunteers of social organisation, representative of civil society and local administration with each other. At this time 1.25 crore people are joined this portal, such as Doctors, Nurses, ASHA-ANM workers, NCC and NSS, Anganwadi workers, Lab technicians and many more. These people are immense help at the local level in preparing Crisis Management Plans and implementing them.
They are serving their country with strength and pure heart. The strength of resolve the countrymen have displayed during the crisis has led to the beginning of a new transformation of India.
Our educational institutions, businesses, offices, medical sectors are rapidly advancing towards new changes. With the help of technology we are actually developing ourselves during this Crisis.
Indian Railways is running more than 100 parcel trains on close to 60 routes. Postal Departments are delivering medical supplies to the needy person.
An Ordinance issued recently for medical services personnel. This ordinance provides for stringent punishment for those, who is harassing, injuring or indulging in violence against corona warriors. This step was taken to ensure the safety of our doctors, nurses, para-medical staff, community health workers, and all such personnel who are working to ensure a corona-free India.
Importance of Everyone:-
Today we realize the importance of each person who is connected with our lives. Whether they are household helps, common workers who fulfill our various needs or personal working in shops nearby. We are realising what a major role they play in our lives. Similarly, the person who is delivering essential services, the auto rickshaw drivers, safaiwalas etc. Today we realise that how difficult our lives can be without them.
Everyone Follows Indian Ayurveda and Yoga All Over The World:-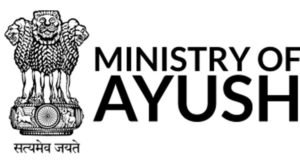 People across the world are playing special attention to the importance of India's Ayurveda and Yoga people are discussing India's Ayurveda and Yoga to boost immunity.
Now a days we are following the Corona-related protocol to boost immunity suggested by the Ayush ministry. Many positive changes are organically making their way into our work, culture, our lifestyle and our daily habits. The most visible effect in us is wearing mask in our daily routine. In the changed paradigm due to Corona, maskare becoming a part of our lives. Wearing masks doesn't mean we are sick it means we are protecting ourselves and others too.
India is a democratic country and as we all know we are going through a pandemic situation all over the world. So, I am writing this article to appreciate all the people who works so hard to fight corona pandemic.
This article is inspired by our PM Modi's "Maan ki Baat".
I hope you all like it.
Thank you so much for reading this article.