West Bengal to receive 8 trains carrying 32,000 migrants from 4 states.
West Bengal to receive 8 trains carrying 32,000 migrants from 4 states. The Ministry of Railways tweeted recently, " After request of Hon'ble  HM, today afternoon WB has approved 2 trains from Punjab, 2 from TN, 3 from Karnataka and 1 from Telangana, which are being arranged."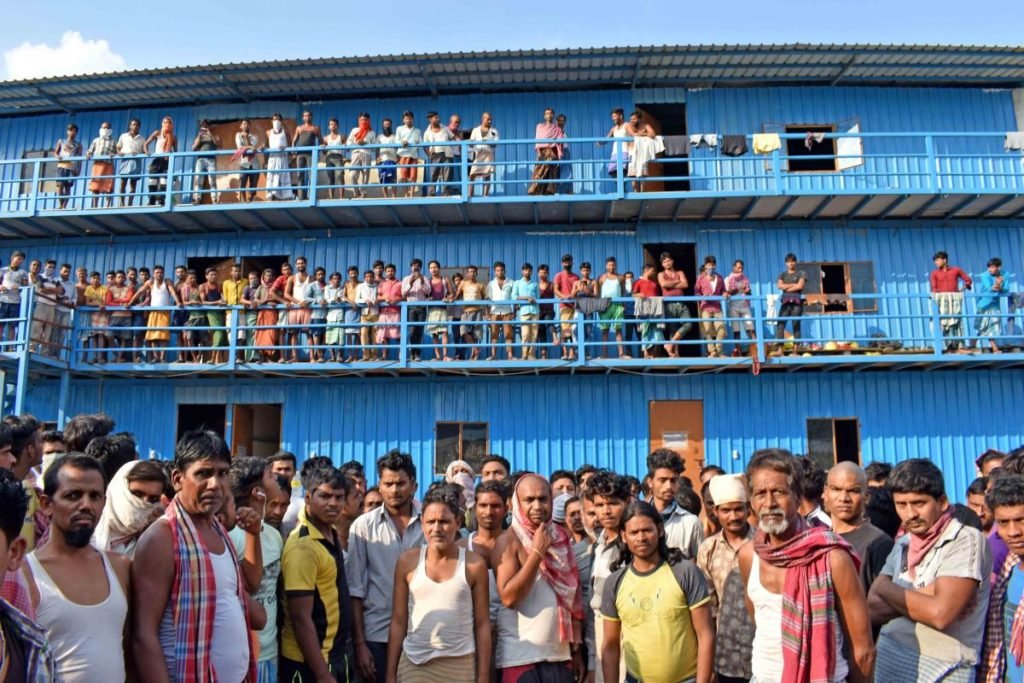 Many migrants are sufferinga lot in this Corona Crisis. They just want to return back to their homes. Amit Shah wrote, " Migrants from West Bengal are also eager to reach home. Central government is facilitating 'Sharmik Special Train' but we are not getting expected support from WB state government. Which is not allowing the trains to reach WB. This is injustice with W.B migrant labourers. This will create further hardship for them.
As per Ministry of Railways, The West Bengal government has approved eight trains to bring migrants home from 4 different states. The Ministry of Railways previously tweeted that Bengal had approved for only 2 Dharmik special trains, one from Ajmer, Rajasthan and another from Ernakulam, Kerala.
However, the Trinamool Congress MP Abhishek Banerjee said that Home Minister is failing to discharge his duties and this is only to mislead people with bundle of lies. He also said " Prove your fake allegations or apologize."
West Bengal already received 1200 migrants from Rajasthan on May 6. All passenger were screened for corona virus with thermal gums before their journey started from their districts.
Before this, the government had only allowed travel by road. But it's big challenge for the people to travel in buses during this Crisis. It is nearly impossible to maintain social distancing in a bus journey.
That's why, "Special" trains were allowed with strict rules. Like screening the passengers before travelling, disinfection of coaches.
Union Home Minister Amit Shah accuses the West Bengal government for not cooperating with the bringing back to the state standed migrants workers.
This has triggered a war of words between the centre the ruling Trinamool Congress Party, West Bengal.
Darek O'Brien said, " So the Home Minister of India has finally surfaced from his deep sleep. Where was he hiding?… We were just wondering in these 40 odd days did you give any migrant worker a handful of rice. You have cut their salaries. Why have you cut their salaries?… Why do away with labour laws in Uttar Pradesh?… You first answer these questions, and then you can, with no one's permission, go back to your deep sleep…. You have an old habit it's part of your DNA to play divisive politics.